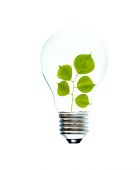 New approach for energy-efficient buildings
Heating, ventilation and air conditioning (HVAC) systems account for approximately 35 % of the total energy spent in residential and commercial buildings. New nanotechnology will significantly reduce this massive energy use.

Competence interviews
A growing number of employers are conducting competence-based (also known as structured or situational) interviews. These have proved to be very effective in predicting future job performance and are more objective than unstructured interviews.

1. Erasmus+ - Introduction
Erasmus+ is a unique programme which seeks to boost the job prospects and personal development of young people, as well as help our education, training and youth systems deliver teaching and learning that gives people the skills they need in today's labour market and society, as well as in the future.