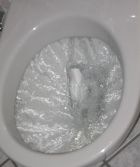 Introducing the green toilet
Flush toilets use large quantities of water and are expensive to operate and maintain. Therefore, European sanitation engineers are advancing a clean, efficient and environmentally friendly alternative.

Competence interviews
A growing number of employers are conducting competence-based (also known as structured or situational) interviews. These have proved to be very effective in predicting future job performance and are more objective than unstructured interviews.

2. Learner mobility - Students in higher education
Study periods: Students can spend from 3 to 12 months studying at a university or college in another country.
Traineeships: Alternatively, you can do a traineeship in a workplace abroad lasting from 2 to 12 months.